The purpose of the Akron Inner City Soccer Club is to provide a safe, fun activity for the development of soccer skills at an affordable cost to inner city youth and any other child wanting to participate.
We have a long history - since 1999 - and great community involvement and supportive sponsors.
Take a look at our current and past Newsletters!
Be sure to register your team for our 9th Annual Akron Unity Soccer Tournament, registration form
Registrations are due August 4th, 2019 with the tournament on August 10th.
Thank you for taking the time to visit the Akron Inner City Soccer Club's website. Please feel free to browse and discover what our exciting and innovative program is all about. Our Year Round Youth Development/After School Soccer Program has been serving the Akron inner city children, both boys and girls, ages 5 through 14 years old, since the fall of 1999. Our home field is the Copley Road Soccer Complex, located at 1806 Copley Rd in Akron, Ohio.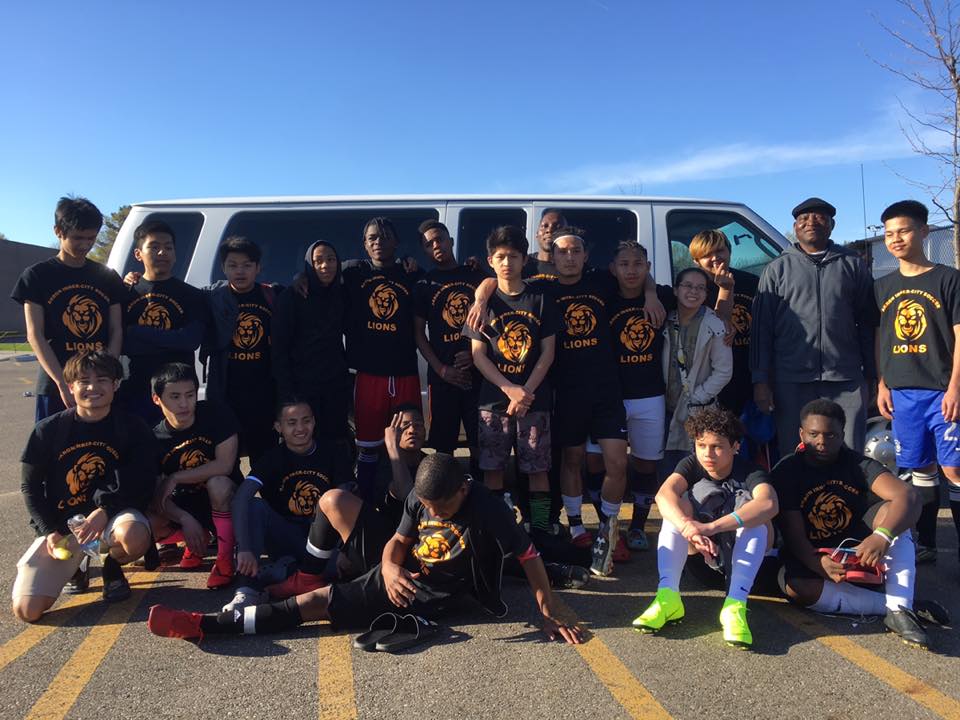 Our program has proudly served over ten thousand Akron children since its inception. We strive to keep the program available and affordable for Akron's inner city children.
Our program is very diverse, giving us a unique opportunity over many other clubs. Our players have the opportunity to learn many different styles of play from our diverse coaches, who come from all parts of the world. Our teams are very competitive in our league. We are member of "The Greater Akron Amateur Soccer Association (GAASA)" league.
Since 2008, we have been offering 5 weeks of FREE summer soccer camps to Akron children.
Starting in 2010, we have been proud to host the Annual Akron Unity Soccer Tournament for the benefit of our area clubs.
We are very excited about our soccer program! When you're done browsing around, please feel free to contact us and tell us what you think.
In November of 2015, the United States Soccer Federation (USSF) formed a Diversity Task Force. This group will be working toward finding ways of helping programs like ours and developing more programs like our Year Round Youth Development/After School Soccer Program in other urban areas. We are proud to be affiliated with this new task force and look forward to working with them in the future.
Thank you for visiting our website!
Have a great day and God Bless.